Admin
Wednesday, 29 Apr 2020
6 Simple Quick-Frozen Chicken Breast Recipes
1. Roasted chicken bread with garlic
This is one of the best-frozen chicken breasts recipes that you have ever eaten in your life
Ingredients
3/4 cup of all-purpose flour, 2 tablespoon salt, 1 tablespoon black pepper, half tablespoon red chili, 11, 1 1/2 cup breadcrumbs, 1 1/2 tablespoon garlic, 2 split chicken breast, and 2 tablespoons melted butter.
Preparation
Take a bowl, put some flour, and add some salt pepper. Take another bowl; whisk the egg with 2 cups of water. Take one more bowl, Stir garlic powder with panko. Take the chicken breast and dip into each bowl one by one.
Now Preheat the oven to 400° F and on the baking sheet, place the chicken grease it with oil and butter. Roast it till it is golden brown for half an hour. Serve it hot with the wine or any other drink.
2. Stir-fried chickens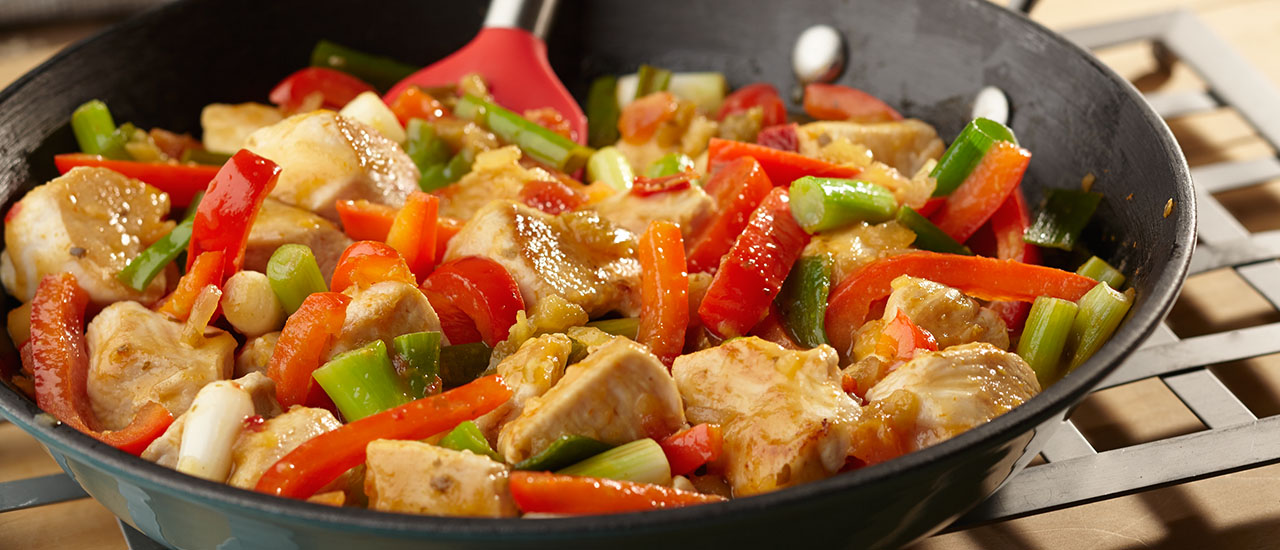 Ingredients
2 tablespoons the sesame oil, ginger and garlic, one red chili, 1 pound green beans, chicken breast, soya sauce, 2 tablespoon honey, and half cup chopped peanuts. Buy 2 pounds of frozen chicken breast online
Preparation
Take a pan heat it at medium flame and add oil, ginger, garlic, and chilies into it. After a minute add green beans and chicken breast and cook it for five minutes. And add all the sauces into it. Now serve it hot with steamed rice and honey.
3. Chicken breast sandwich
It is a very quick and easy recipe and you can easily buy frozen chicken breast online
Ingredients
3 cup buttermilk, 1 1/2 pound chicken breast, 2 1/2 cup flour, 2 tablespoon salt, 1 tablespoon black paper, half tablespoon baking powder and 2 tablespoons hot sauce.
Preparation
Take a big sized baking dish with some buttermilk and hot sauce. Add some chicken breast and marinate it for at least one hour in the refrigerator. In a bowl take flour and add some pepper and salt and baking powder into it. Take a chicken breast and heat it at 350° F. Take out the chicken and dip it into the flour and cook it till it turns brown. Serve it hot.
4. Chicken Breast healthy salads
The best-frozen chicken breast salad recipe is here with lots of nutrition.
Sauce ingredients
Peanut butter
2 cup of water
1 tbsp soya sauce
Honey
Vinegar
2 cloves of minced garlic
Half tablespoon pepper
Peanuts
Salad ingredients
Boneless chicken breast, red, green, yellow bell pepper, soba noodles, and basil
Preparation
Boil the chicken breast for 15 minutes. Take a bowl and shred a cool breast chicken into it. In the same bowl add half tablespoon of soya sauce, Sesame oil, honey vinegar, garlic, pepper, and half cup peanuts. Add cooked chicken, soba noodle with other veggies into the sauce bowl served it cold.
5. Fresh chicken veggies with lime and honey
It is one of the best-frozen chicken breast recipes which is quick to make and delicious to eat.
Ingredients
3 tablespoon melted butter, 2 tablespoon olive oil, and honey. 1 tablespoon ginger, cumin, salt, black pepper, and one zest of Lime. Take 4- 6-ounce chicken breast which you can buy online from here.
Preparations
Take a small bowl; add some butter, olive oil, garlic, ginger, honey, and lemon. Now Take foil sheet and make four pockets and put a chicken breast piece in the center of each foil.
Now take a grill pan and place the foil packets with chicken on it. Grill it for 15 minutes. Garnish the chicken with green onions while serving.
6. Breast chicken rice
It is a sweet and spicy recipe. This recipe is the best-frozen breast chicken that many non-vegetarians are not aware of.
Ingredients
2 eggs, half cup cornstarch, half tablespoon vegetable oil, butter, and a half-pound boneless chicken breast finely chopped.
Sauce ingredients
1 tablespoon butter, three garlic cloves, 3 tablespoons brown sugar half teaspoon red pepper, sesame seeds, steamed rice, rice vinegar.
Preparation
Take a large bowl and season the chicken with cornstarch, salt, and pepper. Take another bowl and beat the eggs into it. Now dip each piece of chicken into it and stir fry it in the oil. Each piece should turn golden brown.
To make a source take a pan, put it on medium heat flame. Add butter with garlic and sauté it for one minute. Add all the ingredients of the sauce mix it well and heat it for 1 to 2 minutes. Now take a large bowl and put the chicken breast piece into it and pour the sauce over it. Garnish it with green onions and serve it with steamed rice. This is the best-frozen chicken breast recipe which is delicious.